Elevate your Performance through Proper Nutrition.
Proper nutrition plays a vital role in optimizing your fitness journey, and understanding the significance of pre and post-workout meals is crucial.
In this informative session, you'll learn the importance of fueling your body with the right nutrition before and after exercise. Discover the key nutrients and timing strategies that can enhance your workouts, improve recovery, and maximize results.
Our expert speaker will share practical tips and evidence-based recommendations to help you design an effective pre and post-workout meal plan tailored to your specific goals.
Don't miss this opportunity to gain valuable insights and take your fitness journey to the next level.
Register now and fuel your performance to new heights!
What we cover in this webinar
Webinar date and time:
3.00 pm, Saturday, 10th June 2023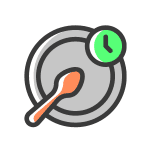 Optimal Timings for Pre and Post-Workout Meal
Understand the Importance of Pre Workout Meal Plan
Post Workout Meal Plan to Promote Efficient Recovery
How to Maximize Nutrient Absorption and Utilization?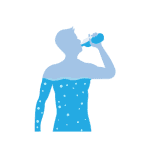 Hydration and Electrolyte Balance in Pre and Post-workout Nutrition
Personalizing Pre and Post-Workout Nutrition