Unveiling Nature's Secrets for Relief
Are you tired of constantly battling the discomfort of acidity and heartburn? Do you long for a natural and effective solution to alleviate these symptoms? Look no further! Our upcoming webinar is designed to equip you with valuable insights and practical tips to address acidity and heartburn using natural remedies.
During the webinar, our expert speaker will guide you through an informative journey. You'll gain a comprehensive understanding of the symptoms and causes of acidity, empowering you to identify and manage triggers effectively. We'll delve into the role of nutrition and highlight specific foods that can relieve symptoms and promote a healthy digestive system.
Discover the importance of exercise and sleep in maintaining a balanced gut and reducing acidity. Furthermore, our expert will unveil the power of herbs and concoctions known for their soothing properties.
Don't miss this opportunity to take control of your digestive health. Register now for our webinar on natural remedies for acidity and heartburn, and embrace a life of comfort and wellness. Say goodbye to discomfort and hello to natural relief!
What we cover in this webinar
Webinar date and time:
3.00 pm, Saturday, 8th July 2023
How Does Acidity Feel?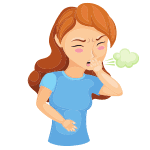 Common Causes Of Acidity
Nutrition To Relieve The Symptoms
Exercises To Relieve Acidity Symptoms
Acidity Relieving Protocol
Herbs and Concoctions To Reduce Heartburn