Discover The Secrets To A Flatter Belly
Are you part of the staggering statistic? More than 70% of adults grapple with excess belly fat, and it's not merely a cosmetic concern. It's a matter of vital importance for your overall well-being. Excess belly fat, also known as visceral fat, isn't just about how you look; it's about your health and longevity
Belly fat is more than a stubborn bulge; it's a silent threat to your health. Research has linked visceral fat to an increased risk of heart disease, type 2 diabetes, and even certain cancers. It's not just about fitting into your favorite jeans; it's about reducing your risk of chronic diseases and living a fuller, healthier life.
So, are you ready to take the first step towards shedding the most stubborn fat on your body?
If so, then let's get started! Get yourself registered. Now.
What we cover in this webinar
Webinar date and time:
3.00 pm, Saturday, 23rd Sep 2023
Why is it difficult to lose belly fat?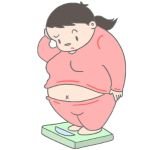 Habits that lead to belly fat gain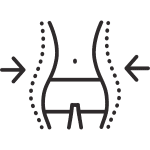 Exercises to shed belly fat
Science backed personalized strategies to lose belly fat
Live Q&A