Unlock Your Natural Immunity Power!
Are you tired of navigating through the uncertainties of the weather? Ready to bid farewell to the chaos of concoctions and pills? It's time to embrace a new 'normal' where your health and immunity reign supreme.
Your body possesses the remarkable ability to heal itself. Join us for the Boost Immunity Program – Flu Season Special, and embark on a journey to discover the key to a robust immune system.
What's in Store for You?
Why is building immunity a necessity today? In a world filled with ever-evolving health challenges, understanding why building immunity is non-negotiable has become a survival imperative. Join us as we unravel the secrets to fortifying your body's defenses against the myriad threats of the modern era.
Signs of low immunity: Don't let your body whisper when it's screaming for attention. Learn to decode the subtle signals your body sends—persistent fatigue, frequent illnesses—that could be indicative of a silent battle within. Discover the art of recognizing these signs and empowering your immune arsenal.
Types of immunity: Immerse yourself in the fascinating realms of immunity, where the body's defense unfolds in two intricate dances—innate and adaptive. Uncover the hidden intricacies of these immunity types and how they form an unyielding shield against invaders.
Getting to know the major players of immunity: Meet the unsung heroes of your body's defense brigade—white blood cells, antibodies, and the orchestration of organs like the spleen and thymus. Journey with us into the microscopic world where these major players tirelessly guard your well-being.
Factors determining the strength of your immunity: Dive deep into the factors that shape your body's fortress. From the impact of lifestyle choices to the echoes of your genetics, discover the myriad influences that determine whether your immunity stands as a formidable fortress or a vulnerable bastion.
Steps to rebuild immunity: Embark on a transformative journey as we unveil the actionable steps to rebuild and reinforce your immunity. Explore the power of nutrition, exercise, and mindful living to reclaim control over your body's defense system.
Long term interventions: Join us for a forward-looking discussion on the sustainable practices that transcend quick fixes. Discover how long-term interventions—nourishing diets, holistic fitness routines, stress-alleviating rituals—can set the stage for a resilient and thriving immune future.
Eating right isn't just a choice; it's a lifestyle that empowers you to take control of your health. Anticipate a world where your gut health thrives, your immunity soars, cravings diminish, excess weight vanishes, and your energy levels skyrocket.
Join us in this transformative journey towards a stronger, healthier you. Reserve your spot now, and let your natural immunity shine! 🌟🍏 #BoostImmunity #HealthyLiving #NaturalWellness
What we cover in this webinar
Webinar date and time:
3.00 pm, Saturday, 2nd Dec 2023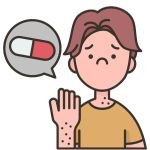 Signs Of Low Immunity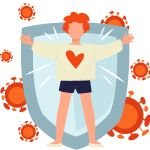 How To Strengthen Your Immunity?
Steps To Rebuild Your Immunity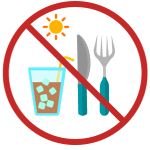 Fasting Therapy To Improve Immunity
Interventions To Improve Immunity